How to recover lost notifications on Android
How to recover lost notifications on Android
1. Long-tap an empty space on your Android home screen then tap Widgets.
2. Swipe left or scroll down the widget menu until you get to the Settings shortcut widget.
3. Long-tap the widget until your home screens appear, then drag it to a home screen of your choice.
4. In the Settings shortcut menu that appears, scroll down and tap Notification log.
5. A Notification log shortcut will appear on your home screen. Just tap this, and you'll have access to your notification history.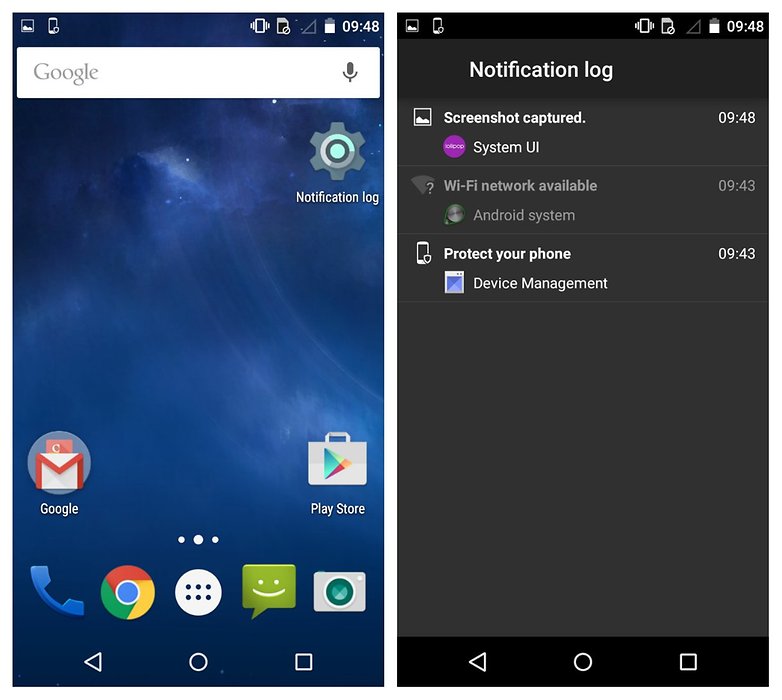 App-based solution: Notification History Log
The above solution works fine for stock Android users, but we were disappointed to find that it wouldn't work on phones that had a different UI setup, such as is the case with Samsung phones. Fortunately, there is a useful app that will work on all phones that allows you to effectively recover and manage your notification history.
Notification History Log by ikva eSolutions is well-designed app that keeps a log of all notifications (up to one day old, but you can pay for a more far-reaching history), and after you activate the 'Advanced History' settings, allows you to bring up the app responsible for those notifications. You're able to blacklist certain apps and customize what gets recorded for recovery. All in all quite useful, even with the free version.
How to recover lost notifications on Android
Reviewed by
saiyadnauman
on
12:22:00
Rating: